About Us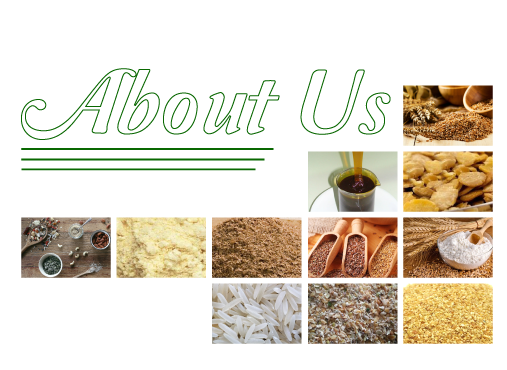 Shree Kalka Global based in Indore India. We are one of the leading exporter having a proven winning record of years in the field of all kind of agriculture food business. We are primarily involved in all agricultural commodities with a network of buyers in across Asia, Africa, Middle East, Black Sea, Europe, USA and Canada. We also supply Various Organic Agro products to USA & Canada on regular basis.
Shree Kalka Global is engaged in procurement, processing, marketing, trading and supply of various agriculture based products. We have acquired in-depth knowledge of regional products over a period of time, which has helped develop an international and domestic customer base for the company. We have been successful in supplying wide range of products such as Soya, rice, Wheat, Grains and Spices.
We ensure 100% quality in our Goods, Packaging and Supply. At all stages from processing of raw material through to the delivery of finished product, quality control is paramount and because of the high turnover you receive guaranteed extremely quality product. We strive to supply quality product to maintain the satisfaction and trust of all our buyers and customers.
WHY SHREE KALKA GLOBAL ?
The basic elements for why you can trust on us:
*We offer most competitive price.
*Delivering good quality products and quality service with in time and efficient transportation.
*Quality products with highest grade without any extra burden on your pocket.
*Ability to understand and fulfill your requirements quickly.
OUR MISSION :-
Our mission is to make international trading feasible through prospecting, market research, and export process management, with a focus on profitable results for our customers with quality products and the society as a whole, preserving and promoting business ethics, moral and social welfare.